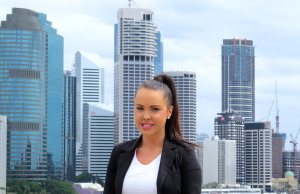 Qualifications:
Registered Migration Agent (MARN: 1280435)
Bachelor of Laws
Bachelor of International Business
Graduate Diploma of Legal Practice
Admitted to the Supreme Court Role of Queensland practitioners
Valeria has completed Bachelor of Law and International Business at the Griffith University. She has also completed Graduate Diploma of Legal Practice at the College of Law and is admitted to practice as a Solicitor of the Supreme Court of Queensland. Valeria is registered with the Migration Agents Registration Authority.
Valeria has extensive immigration experience, predominately dealing with complex issues, with a strong focus on achieving successful outcomes for her clients. She has dealt with various visas and clients of different nationalities and has represented clients on various matters before the Migration Review Tribunal. Valeria always approaches matters with thinking outside of the box in order to deliver the most favorable and appropriate outcome for the client.
Having migrated to Australia in 2000 from Eastern Europe, Valeria empathizes with clients who are experiencing the complex migration process.
Ph: 1300 302 192
E-mail: [email protected]