This visa is designed to fill labour shortages in rural areas by allowing regional employers to sponsor skilled foreign nationals to fill positions in their businesses.
At Queensland Migration Practice, we help our clients by working with both employers and foreign nationals to submit a decision-ready application, and by providing ongoing support throughout the migration process.
What is a Skilled Employer Sponsored Regional visa?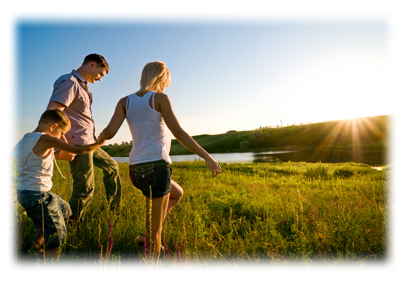 Whether you are a highly skilled overseas worker looking to relocate to Australia or a temporary resident in Australia who is seeking to extend your stay, you can apply for the 494 Regional Sponsored Migration Scheme visa.
Holders of an SESR visa get a job in regional Australia, sponsored by a company. The visa is valid for 5 years in duration, during which time they must work for their sponsor from the date the government issues their visa. This visa provides a transitional pathway to permanent residency one the visa holder has worked for their sponsor for at least 3 years.
​There are three subclasses, or "streams" that these visas fall under, and applicants must only choose to apply for one stream. The three Regional Sponsored Migration Scheme (RSMS) 187 visa streams are:
Direct Entry
Temporary Residence Transition
Agreement
How to Apply for a Skilled Employer Sponsored Regional (provisional) visa (subclass 494)
Application for a Skilled Employer Sponsored Regional (provisional) visa (subclass 494) visa is a three-step process:
The employer applies for approval via an approved regional certifying body.
The regional employer nominates you to fill a skilled position in their business.
You then apply for a visa under your nominated stream.
Which SESR Visa Stream to Apply For
Which visa stream you apply for will depend on your individual circumstances:
This stream is for those who:
Have never worked in Australia, or have only worked in Australia for a short time or;
Are lodging their application outside of Australia.
In addition to the requirement to work for a minimum of 3 years in their nominated occupation for their sponsoring company, there are additional requirements under this stream:
The English language requirements for this stream are higher than those of the Transition Stream.
Applicants will need to possess at least 3 years of full-time experience in their nominated occupation.
Applicants will need to pass a skills assessment to show that they have the qualifications, experience and skills needed to qualify for work in their nominated occupation.
This stream is designed for 457 visa holders who have worked full-time in Australia for two years with the regional employer who wants to sponsor them. Applicants must commit to an additional two years of full-time work for the employer in their nominated occupation. Those under Labour Agreements are not eligible to apply for this stream.
This stream is designed for those who are sponsored by a regional employer through a Labour Agreement.
What are the Benefits of Holding a 494 Visa?
SESR 494 visas are highly sought after, as they offer many benefits to successful applications. Some of the advantages of holding a Regional Sponsorship visa include:
The ability to transition to permanent residency
The right to work or study in Australia
Access to Medicare – Australia's comprehensive health care system
The ability to sponsor relatives for permanent residence (if eligibility requirements are met)
The ability to travel in and out of the country unimpeded for five years after the visa's issue date
Where is Classified as "Regional Australia"?
Working in regional Australia does not mean that you have to live in a remote area. All of Australia is classified as "regional" except for:
Brisbane
Newcastle
Sydney
Wollongong
Melbourne
Queensland Migration Practice will help you choose the area that's best suited to your lifestyle and career so that you'll be happy to call Australia home.
Main Requirements for Temporary Skilled Work Visa Applicants
To be eligible to get any of the Skilled Employer Sponsored Regional (provisional) visa (subclass 494) visas, you must meet some basic governmental requirements. These include:
Obtaining nomination from an approved Australian employer for a position in a regional area
Ensuring you do not wait more than 6 months between obtaining nomination and applying for your visa
Being less than 45 years of age at the time of applying (some exemptions do apply)
Meeting the skills, qualifications and English language requirements (some exemptions may apply)
Meeting any mandatory licensing, registration or professional membership requirements that working in your chosen occupation in the state you will live in demands
Passing all of your health and character checks
Ensuring you apply for the stream you've been nominated for
Confidently meeting all of the standards set by the Department of Immigration can be very stressful. But, with the help of our immigration experts, you'll be able to rest assured knowing that every aspect of your application is above and beyond what is expected.
How Queensland Migration Practice Can Help You
Do you want to obtain a Skilled Employer Sponsored Regional (provisional) visa (subclass 494) but don't want to waste your time and money on an application that gets declined?
At Queensland Migration Practice, our skilled advisors have helped thousands of foreign workers make their visa dreams a reality by using our expertise to assist in the following ways:
Contact Queensland Migration Practice Today
Are you interested in securing a Skilled Employer Sponsored Regional (provisional) visa (subclass 494)?
We are here to walk you through all of the steps, from matching you with a suitable sponsoring company, through to guiding you through the application process and providing ongoing support for all of your future visa requirements.
It is important to note that there are significant changes that will be implemented to Subclass 494 visa. For this reason, if you are planning to lodge a Subclass 494 visa application, we suggest to get in contact with our office as soon as possible.
Want to know more? Get in touch with QLD Migration Practice for a complete evaluation of all of your visa options, and answers to any questions you have about the information on the Department of Home Affairs website.
Pick up the phone and dial (07) 3184 9152 or send us an email at [email protected] and one of our consultants will give you the information you need to start on the road to achieving your Regional Sponsored Permanent Residence visa.