The Skilled Work Regional Provisional 491 Visa was created to provide a pathway for skilled foreign workers to obtain permanent residency in Australia if they are willing to live and work in a regional area of Australia. This visa lasts for up to four years. There are three ways to obtain this visa:
Invited Pathway
Extended Stay Pathway
Subsequent Entrant
How to Apply for a Skilled Work Regional Provisional Visa
Which pathway is most appropriate for you will depend on your individual circumstances.
In order to pursue this pathway, your must be invited by an eligible relative living a designated regional area of Australia, or alternatively you must be invited by an Australian State or Territory government.
Obtaining a visa through the invited pathway involves:
Obtaining a Skills Assessment in your nominated occupation: This is a formal assessment of your qualifications and work experience history by an appropriate body. The purpose of the assessment is to ensure that you have appropriate skills for your nominated occupation in line with Australian industry standards.
Submitting an Expression of Interest (EOI): There are several requirements to meet when submitting your EOI. These include:
Having the required English language proficiency
Being under 45 years of age
Nominating a position on the relevant skilled occupation list
Ensuring you achieve an adequate points test score
Your Expression of Interest is also the document where you declare your interest in the states or territories you want to reside in under the 491 visa.
Applying for the visa online within 60 days of receiving your invitation (note: once invited to apply, you can't change the details of your Expression of Interest)
This pathway is designed for skilled workers who have previously held a provisional skilled visa for at least two years prior to applying, have met all of that visa's conditions and require an extension of their stay period.
If you have already extended your stay period or have not met the requirements for an extension, you are not eligible to apply for the extended pathway. However, Queensland Migration Practice can help you find alternative visa options.
Subsequent Entrants
Dependant family members may be included on your visa at any time before or after your visa has been granted. Family members must be related to someone already holding a 491 visa.
The Australian government classifies relations according to their closeness to the current visa holder.
The following family members can be included in your visa application:
Spouse / De Facto Partner
Dependent Children (including step-children) aged under 23 years.
Dependent Children(including step-children) of any age with a medically accepted disability
There are, however, other criteria that may apply to family members for them to be included. If you would like to include a family member in your application, speak with one of our migration experts to assess your and your family's visa eligibility.
How Do I Get Nominated for a 491 Visa?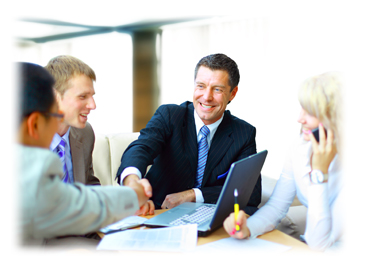 Once you have submitted your Expression of Interest through SkillSelect, state and territory government agencies can review it and determine whether or not you are suitable for nomination depending on the skills they are looking for.
There is no national nomination processing agency. Each state/territory has a different approach when it comes to nominating expressions of interest. Depending on your intended state of residence, a separate application may be required to secure your individual state or territory nomination.
At Queensland Migration Practice we help you determine whether you are eligible to pursue a Subclass 491 visa and will advise you whether the area you plan to live in requires you to make first contact, or whether you should wait for that state/territory's agency to contact you directly.  We will guide you through the process from start to finish.

Once you accept a nomination from a state or territory, you may be required to:
Live in that state/territory for a minimum period of time
Inform the state/territory of your address both before and after your arrival in Australia
Complete relevant surveys and give any information asked of you
Meet other state/territory specific requirements
What are the Benefits of Holding a 491 Visa?
Main Obligations of Skilled Regional Provisional 491 Visa Holders
Once you have been granted this visa, there are three main obligations that you must follow:
You and your family members must comply with the specific conditions of the visa and all Australian laws. At Queensland Migration Practice, we help applicants understand what their unique visa conditions are.
If you have been nominated for your Skilled Regional Provisional 491 Visa by a state/territory government, you must live/study/work in the area specified in your nomination. This will be a regional and low population-growth metropolitan area. Proof that you lived in this area while holding your 491 visa must be provided if you later apply for permanent residence under a Permanent Residence (Skilled Regional) 191 visa.
If you have been sponsored by a family member, you must reside in the "designated area" specified in the application. This is where you will need to live and work, and you will have to prove that you have spent your time in this designated area if you want to apply for permanent residence under a Permanent Residence (Skilled Regional) 191 visa.
How Queensland Migration Practice Can Help You
Getting approved for the visa you want without professional help preparing your application can be stressful and exhausting – especially when approval is never guaranteed.
If you want your application to stand out from the hundreds of thousands of applications received every year, call on the experts at Queensland Migration Practice. We'll use our deep understanding of the immigration system to help you prepare everything from your Skills Assessment application and Expression of Interest, through to your application for an Australian visa.
Visa applications require extensive supporting documentation. At Queensland Migration Practice, we prepare every application to a high professional standard, ensuring that your application contains all the necessary information to facilitate a smooth and positive outcome.
The documents we'll help you obtain and prepare include:
Identification papers including birth certificates, passports & more
Legal translations of any documentation that isn't written in English
Any proof of character documentation including police certificates or background checks
Industry-related documents including trade certification, registration or licensing
Work history and references from previous employers
Proof of English language proficiency
Every Australian visa comes with a different set of fees and charges. In order to help you budget for your visa application, we'll lay out the total costs that your Skilled Work Regional Provisional 491 Visa will incur, from lodging your Skills Assessment and Expression of Interest, through to compiling the paperwork you need, to your actual visa application fee.
Queensland Migration Practice will also show you which governmental agencies you need to pay and when so that you don't have to worry about missing deadlines and receiving a denied application.
Living in your nominated regional area and working for your sponsoring employer are two major obligations that come with this visa. Accordingly, you must keep the government up to date with your personal details at all times.
We'll show you what to do when you move, who to contact if problems with your employment arise, and explain any other changes to your circumstances that will require the Department to be notified.
Contact Queensland Migration Practice Today
If you want a Skilled Work Regional Provisional 491 Visa and you don't want to leave anything up to chance, get in touch with Queensland Migration Practice today.
We are the best in the business when it comes to securing visas for our clients. We'll help you every step of the way, from preparing your Skills Assessment, Expression of Interest and choosing the best location and occupation for you, through to getting your documentation and application prepared and submitted.
Queensland Migration Practice also specialise in:
Submitting visa applications within tight deadlines
Getting results for clients with extenuating circumstances
Providing ongoing support for visa holders
Advising about the next step in your or your loved one's visa journey
If you've got questions about obtaining a Skilled Regional Provision 489 Visa or want to get started on your application today, contact Queensland Migration Practice now!
Simply dial (07) 3184 9152 or email [email protected] and one of our specialists will provide you with the information you need to start on the road to achieving your Regional Sponsored Permanent Residence visa.