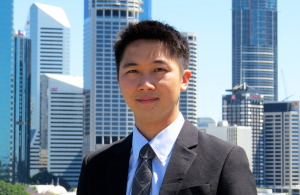 Qualifications:
Registered Migration Agent (MARN: 1384801)
Bachelor of Laws
Bachelor of Accounting
Graduate Diploma of Legal Practice
Admitted to the Supreme Court Role of Victorian practitioners
James has completed a Bachelor of Laws and Accounting through the University of Adelaide, as well as a Graduate Diploma of Legal Practice through Leo Cussen in Melbourne.
James has worked with KPMG. He also has experience in family law, civil litigation and currently specializes in migration matters.
With an emphasis on business sponsored visas, James has extensive experience acting for SMEs, assessing risks and achieving positive outcomes for clients. James is currently registered through the Migration Agents Registration Authority (MARN: 1384801).
James migrated to Australia in 2006 from Malaysia. He is able to speak english, malay and mandarin. His diverse background and strong understanding of the Migration Act has assisted many clients to achieve their desired outcome.
Ph: 1300 302 192
E-mail: [email protected]